Food:
Homemade Rouladen
Neurenberg wurst
Curry Wurst
Red Cabbage
Sauerkraut
Brochen
Hot Pretzels
Apple strudel
Black Forest Trifle

Drinks:
Spaten Oktoberfest
Warsteiner Oktoberfest
Spaten Optimator
Kolsch White Street Brewery, Wake Forest
Spaetze
Root beer
Cider

Entertainment:
We were supposed to have cornhole and other outdoor games but the backyard was still a little swampy.
Our 1st ever Oktoberfest party was scheduled on October 8, the very day Hurricane Matthew brushed by North Carolina. We set up or bier garten under a canopy inside the garage and were determined to have it. When the severe flooding advisory was given we had to send out notice to our guests to cancel the event. My family of 4 had a tasting party and everything was fantastic! Oktoberfest Take Two went off without a hitch the next day with beautiful fall weather and about a dozen guests in attendance. We kept the bier garten up in the garage for our guests to sample beers in ice cold mugs and snack on hot baked pretzels. ( Some of our guests brought their own mugs from Oktoberfest Munich!) Inside, the food was served to many groans of pleasure. I think we may have many more nights of leftover German food. We are already planning for next year.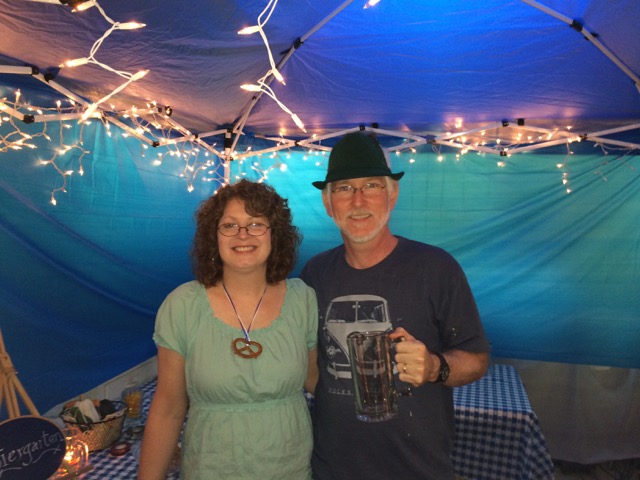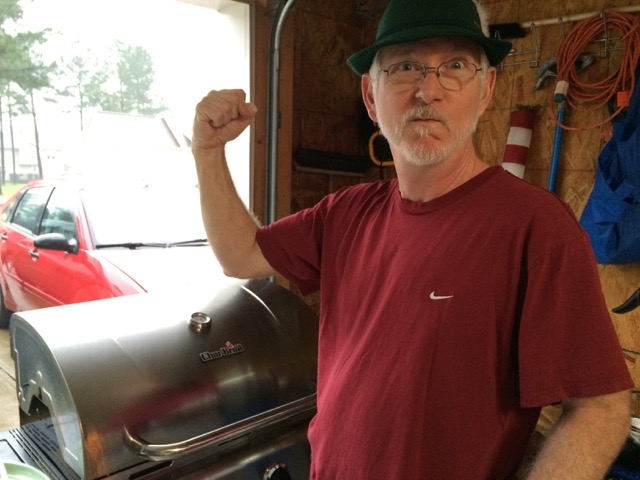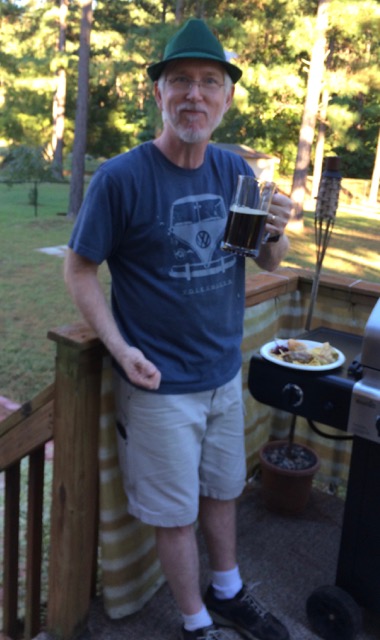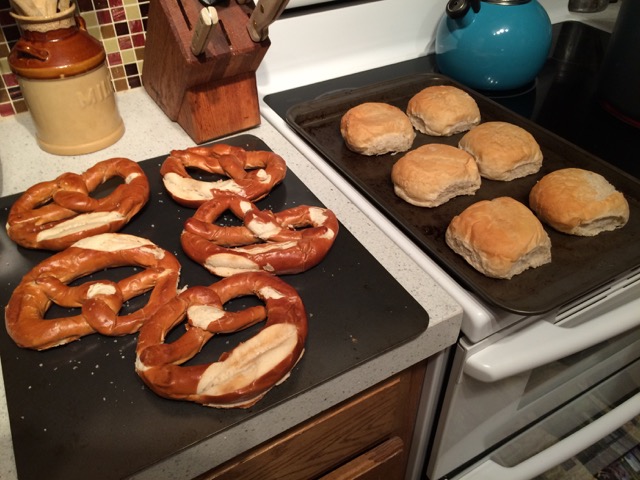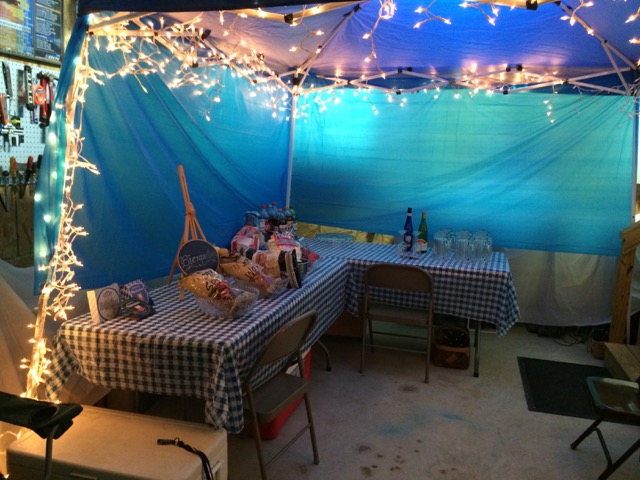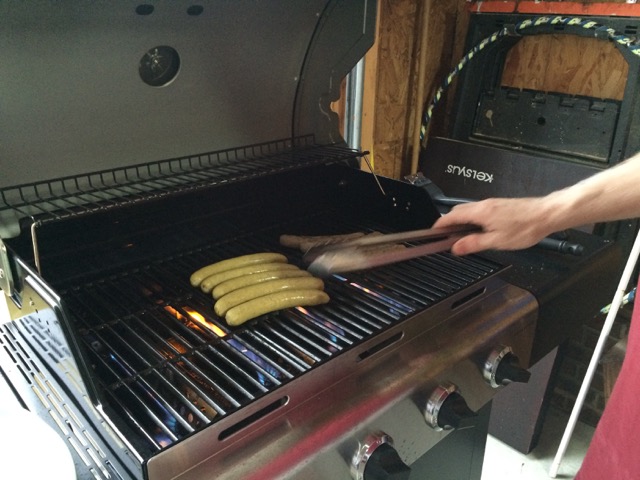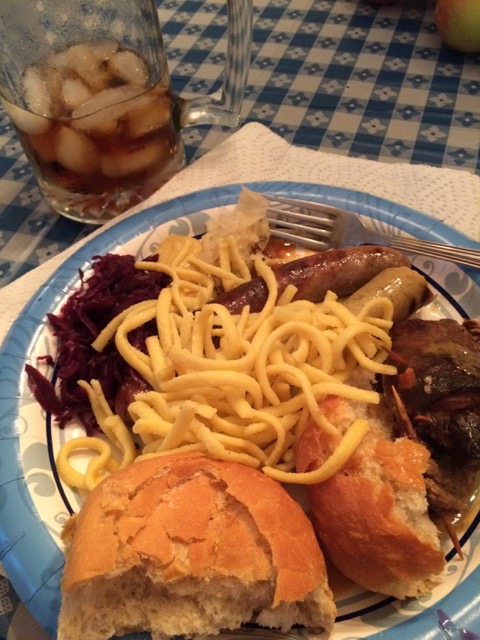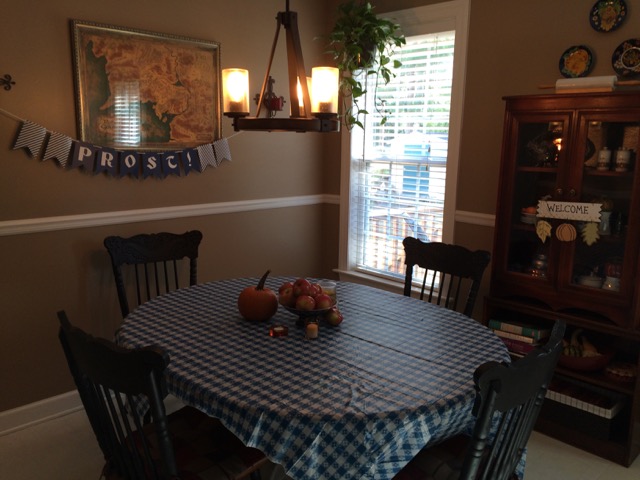 Click the heart below to cast your vote!